A weekend away!
When: March 16-18, 2018
Where: Portage Lake Bible Camp
Cost: $130
$75 for Saturday only
$99 for first-timers
$110 for groups of 10+ women (see below!)
Speaker: Marti Burger & Melissa Wall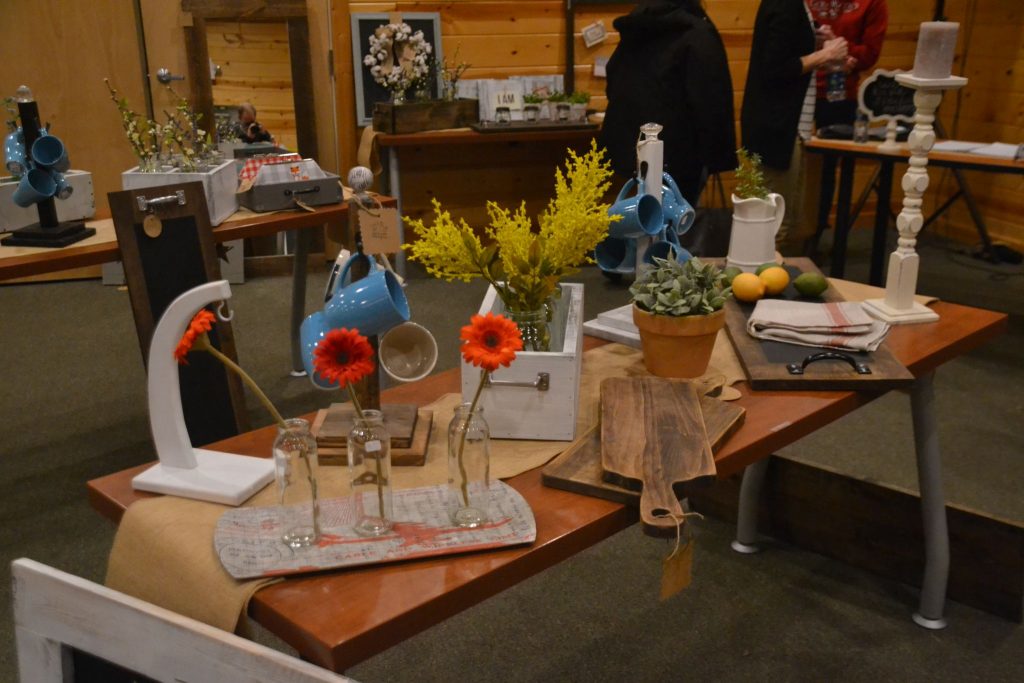 Nursing moms are welcome to attend with their baby for the day Saturday! Child care is not provided.
Wake up. Pour coffee. Quiet Time. (Wait… what's quiet time?) Work/School/Kids Dinner. Bed. REPEAT.
This can so easily become our lives or some rendition of our lives. At Breathe we want to give you an invitation to do just that, breathe. Step back from the daily rhythms of life and reorient to the rhythms of Jesus. Over the three days at Breathe we'll embark on creating a rhythm of life with more breathing room and a plan to take it back home with you.
Sleep In
Shopping
Encouragement
Laughter
Workshops
Amazing Meals
Coffee Time
Worship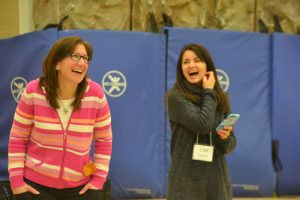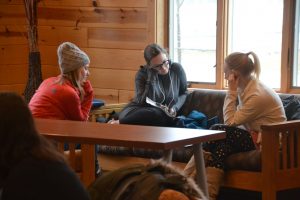 Register in a group of 10 or more to save on the retreat!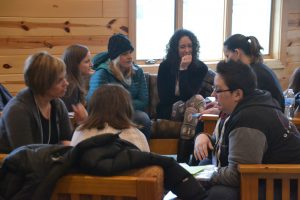 Sign-up for Breathe as a group to have MORE fun and spend LESS money! Here's how it works:
Get a group of 10 (or more) ladies together that can come to the retreat
Once you have your group, click the button below to send an email to let us know you have a group
Receive a discount code that will save $20 when you register online!
It's that easy! If you have any additional questions, let us know in the same email.
Speaking Team: Marti Burger & Melissa Wall
"I am so grateful to Melissa for welcoming us with joy and open arms and space to breathe in and for reminding us, it is well, God is near, He's got us. Also, so grateful to Marti for sending us off with God sized goals and reminding us that today, everyday, we WILL get what we need……I left Camp with morsels of inspiration, hope, trust and fresh air!! Only LOVE and gratitude for their gifts of leadership!!"
"They were awesome – so authentic."
-2017 Breathe Retreaters
Worship: Cara Maat
"They sure are a beautiful light!! Before I even heard a note or a song, I was gifted by their presence as they reached out to "welcome" my friend and I to Camp! Instant friends…..they are beautiful souls inside and out….so so grateful for their gifts of music and moving us all to sing a little louder and breathe a little deeper!!"
"Loved them again this year! Beautiful voices together and the song choices were so good."
-2017 Breathe Retreaters
Weekend Schedule
Friday March 16th
6pm: Check-in at the Welcome Center
7pm: Dinner
8pm: Chapel
9:30pm: Team Pictionary/Desert!

Saturday March 17th
8-10am: Cool Beans coffee shop open
8am: Continental breakfast
8:30am: Bible study
9:45am: Workshops
11am: Brunch
12pm: Workshops
1pm: Afternoon free time/activities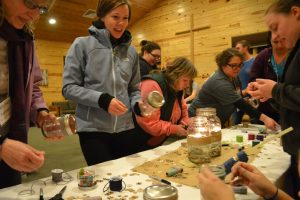 5:30pm: Dinner
7pm: Chapel
9pm: Pajama party! (Games, movie, snacks)

Sunday March 18th
8-10am: Cool Beans coffee shop open
9am: Breakfast
9:45am: Chapel