A Weekend for Moms!
When: March 17-19, 2017
Where: Portage Lake Bible Camp
Cost: $130 for the weekend
$115 Group Rate (groups of 10 or more)
$75 for Saturday only
Speaker: Melissa Wall & Marti Burger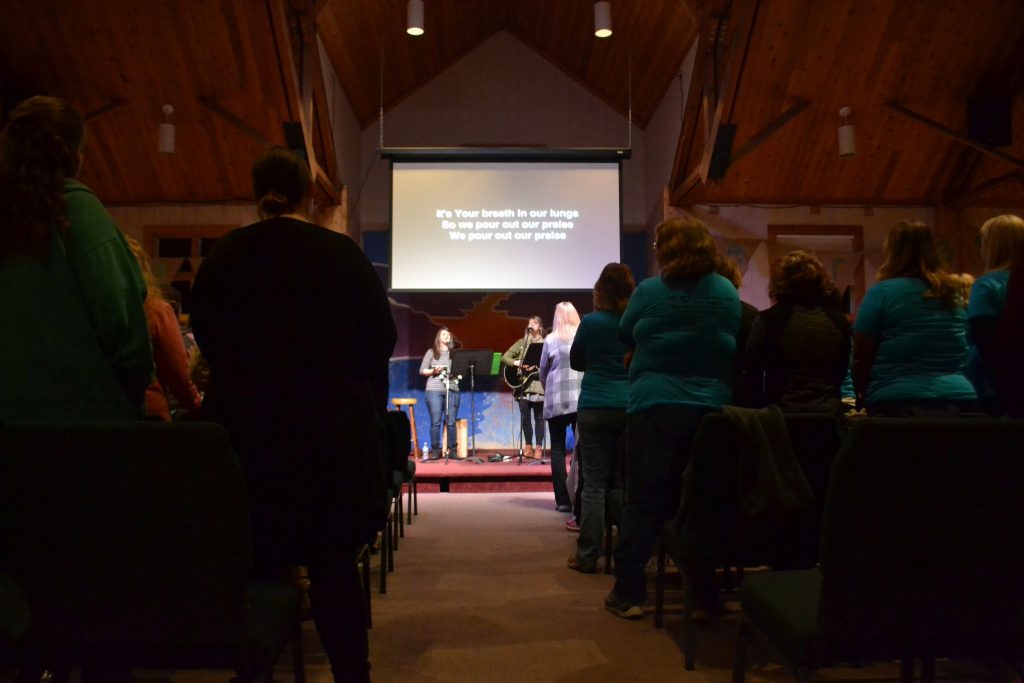 Nursing moms are welcome to attend with their baby for the day Saturday! Child care is not provided.
Come to Breathe Retreat 2017!
Take a weekend away with friends when you don't have to cook, clean up or worry about anything but yourself. Sleep in and enjoy a relaxed, open schedule.
Weekend Away with Friends
Sleep In Saturday
Shopping
Encouragement
Laughter
Workshops
Amazing Meals
Coffee Time
Worship
Trunk Show from Duck + Cat Home Decor
Meet Our Mother/Daughter Speaker Team: Melissa Wall & Marti Burger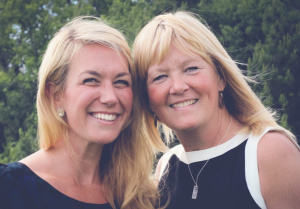 Melissa Wall has served as Pastor at DeerGrove Covenant Church for the last 12 years in a variety of roles from Pastor of Christian Formation to currently as the Lead Pastor. Melissa and Fredrik have two amazing boys who bring joy and wonder into their lives. Melissa loves creating art, photography, running and music. She has a passion for adventure, travel and discovering new things. When you meet her there is no doubt that God has blessed her with an extra measure of JOY!
Marti is the Director of Christian Formation for the Evangelical Covenant Church. She loves to decorate and create inviting spaces especially in the church. Marti loves the gift of serving in Covenant ministry with her family!
Both Marti and Melissa are excited to return to Breathe!
Meet Our Worship Leader: Cara Maat & Laura Roebuck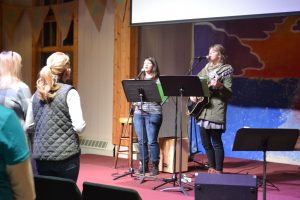 Cara is mom of identical twin boys who are almost four years old, and wife to her husband of almost 9 years. She serves on a team of worship leaders at Engedi Church in Holland, and is also a Portage Lake alum. She clearly loves music, but also writing, eating popcorn, coloring, purging items out of her house so she can go to Target, and the Breathe Retreat!
Laura is a wife of 5 years to her husband, Justin, and a stay-at-home mom to their two-year-old daughter. She has a passion to serve God using music, as she was a part of Cru's (formerly Campus Crusade for Christ) music ministry and travelled in a band sharing the gospel (before her wife and mom days), and currently serves on the worship team at Engedi church in Holland.  She loves puzzles, movies, and laughing with her family.  She is excited to be a part of the Breathe Retreat for a second year!
Save $15 when you register with a group of 10 or more women!
Group registration is super simple! Here's how it works:
Designate a group leader

The group leader is responsible for collecting each woman's registration form and pre-payment (if they choose to pre-pay)
Each woman in the group will fill out a registration form and give it to their group leader.
The group rate for Breathe 2017 is $115, saving you $15! You can either pre-pay by enclosing a check or cash with your registration form, or pay later, either via phone or during check-in on March 17.
Click here to download a registration form!
Group leaders mail in registration forms and any payments to:
Portage Lake Bible Camp
Attn. Breathe Group
4158 Camp Delight Rd.
Onekama, MI 49675
Make sure registrations are in to camp by March 1!
Thank you so much for registering your group! We are so excited for an amazing weekend. Feel free to contact camp anytime if you have any questions.
See you soon!
Tentative Weekend Schedule
Friday March 17th
7pm: Registration in the Welcome Center
9pm: Welcome reception in the Chapel with appetizers and giveaways
Saturday March 18th
8am: Cool Beans coffee shop open
9:30-10am: Breakfast
10:15am & 11:30am: Workshops
1pm: Lunch
2pm: Afternoon activities (crate stacking, crafts, outings, spiritual direction, coffee!)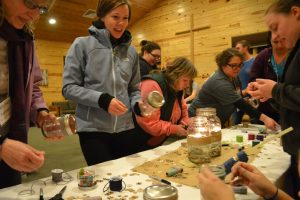 6pm: Dinner
7pm: Chapel
8:30pm: An evening of fun, including trunk show from Duck + Cat Home Decor!
Sunday March 19th
8am: Cool Beans coffee shop open
9:30-10am: Breakfast
10:15am: Chapel
Take part in the first ever Breathe Cookie Competition!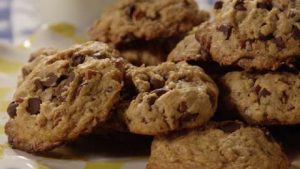 Bring your favorite cookies, brownies, or other handheld baked goods to the retreat, and Saturday afternoon we will have a tasting competition!
Enter in any or all of these three categories!
1. Home-made
Bring in your go-to recipe that you make from scratch! Also, please send the recipe to quinn@portagelake.org so that all can make your treat if they wish!
2. Store Bought
Everyone loves cookies that are ready to go right at the store! Grab those treats that you love to buy at your favorite grocery store and see how they compare.
3. Some Assembly Required
These are those recipes that give you a head start, like pre-made dough/mix that you bring home, put together, and bake! This is somewhere between store bought and home-made, and always delicious!
Requirements
If you choose to enter one (or all) categories, make sure that:
You bring up at least 4 dozen treats
You email the recipe (for home-made) for a booklet we will make available at the tasting
Prizes
Each category will have three winners! Anyone who chooses to taste test can vote for:
Best tasting treat
Best looking treat
Biggest surprise!
If you have any questions, email quinn@portagelake.org. You may enter as many times as you want!
Good luck and see you there!!
Join our Facebook event for Breathe 2017! This is a great place to receive updates on the weekend from PLCBC, connect with other Breathe attendees, and post any questions/comments you may have!