Fall Retreat 2017!
When: November 10-12, 2017
Where: Portage Lake Bible Camp
Cost: $105 for students
$55 for leaders
Speaker: Kate Klemp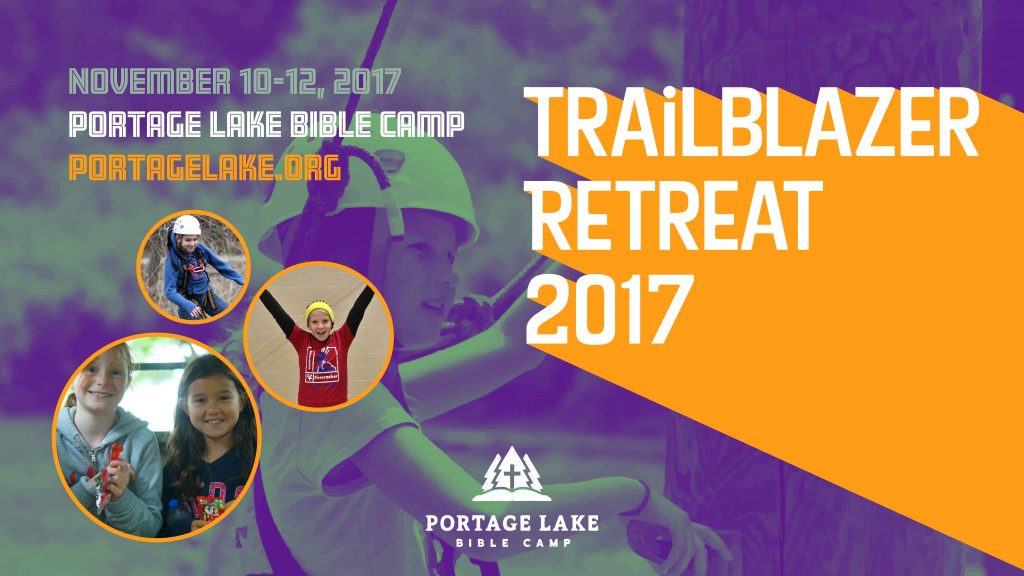 WHY?
Last summer, over 300 Trailblazers experienced the joy and love of Jesus Christ at PLCBC. As kids get back into their busy schedules of the school year, it is so important to take some extra time to play, learn, and grow together! This retreat will be great resource for your group to extend the valuable lessons and moments you share together, while being a time where we all can have TONS of fun!
WHAT?
Get pumped for awesome activities like:
Big games
Climbing wall and crate stacking
Talent show
And more!
And these valuable moments:
Intentional small group time
Energetic worship and singing
Engaging speaking
Service and lots of fun from PLCBC year round and summer staff
More information on the retreat is coming soon!
Click here to reserve your spots!
Kate Klemp
Before speaking at this year's Trailblazer Retreat, Kate has served as the speaker at Wilderness Week at Covenant Point Bible Camp for the last 7 years. Before her time as the current fundraiser for Cherry Health Foundation in Grand Rapids, Kate was the Youth & Community Pastor at Trinity Reformed Church deep in the heart of Westside Grand Rapids. She was also a college recruiter for Kuyper College, focusing on discovering young people with a gift for ministry and service.
Prior to her ministry and fundraising experience, Kate served the West Michigan community in marketing roles with RiverTown Crossings and Clear Channel Radio. She has met both Santa and Tim McGraw in person. And both are just as nice as people say.
Kate is looking forward to telling the exciting stories of "Wild Followers of God's Great Way" at the Trailblazer's Retreat. She also knows that you all have great stories of spiritual adventure to share. It's going to be awesome to learn how to take risks in faith, together.
She is still active at her church home, Trinity Reformed, a life-long Westsider and often looks tired from chasing around her three children: Oscar, Louisa (Lulu) and Harriet (Hattie).  Her husband, Mat Klemp, works for the YWCA West Central Michigan in the counseling center.
If you are interested in the retreat and have not received a promotional packet, click here to request one!
Digital Resources
Click the photo below to access a Dropbox folder with digital promotion materials, photos, and more!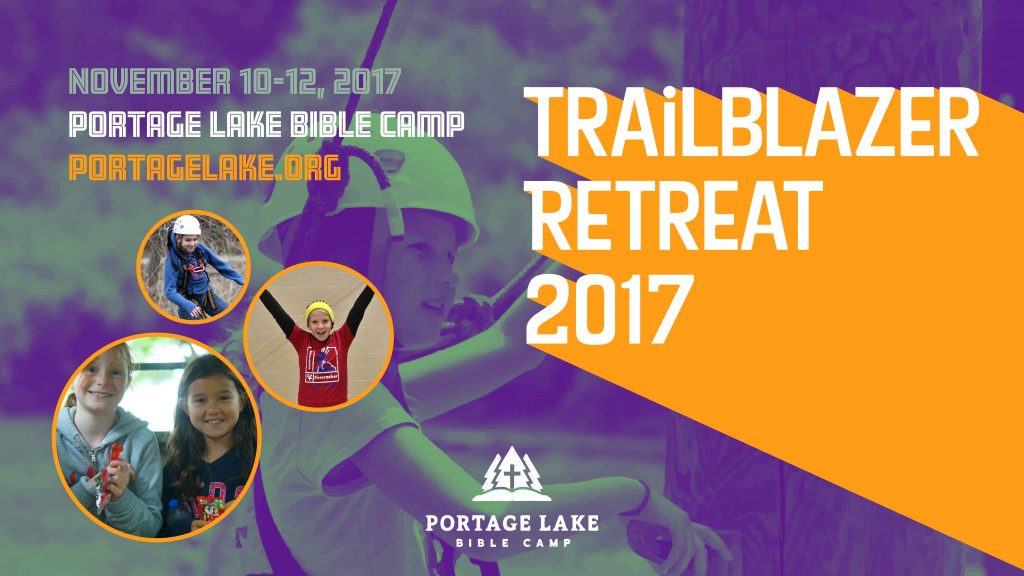 Registration for PLCBC youth retreats is done through youth groups. If your church or group is not attending the retreat, click below to access an individual registration form! Send the form and payment for the retreat ($105) to:
Portage Lake Bible Camp
4158 Camp Delight Rd. 
Onekama, MI 49675
Click here to download a form!
*You can also make a payment via credit card over the phone by calling (231) 889-5911!