Breathe: A Retreat for Women
When: March 27-29, 2020
Where: Portage Lake Bible Camp
Cost: $135
$80 for Saturday only
$115 for groups of 10+ women (see below!)
Speaker: Shannon Boyd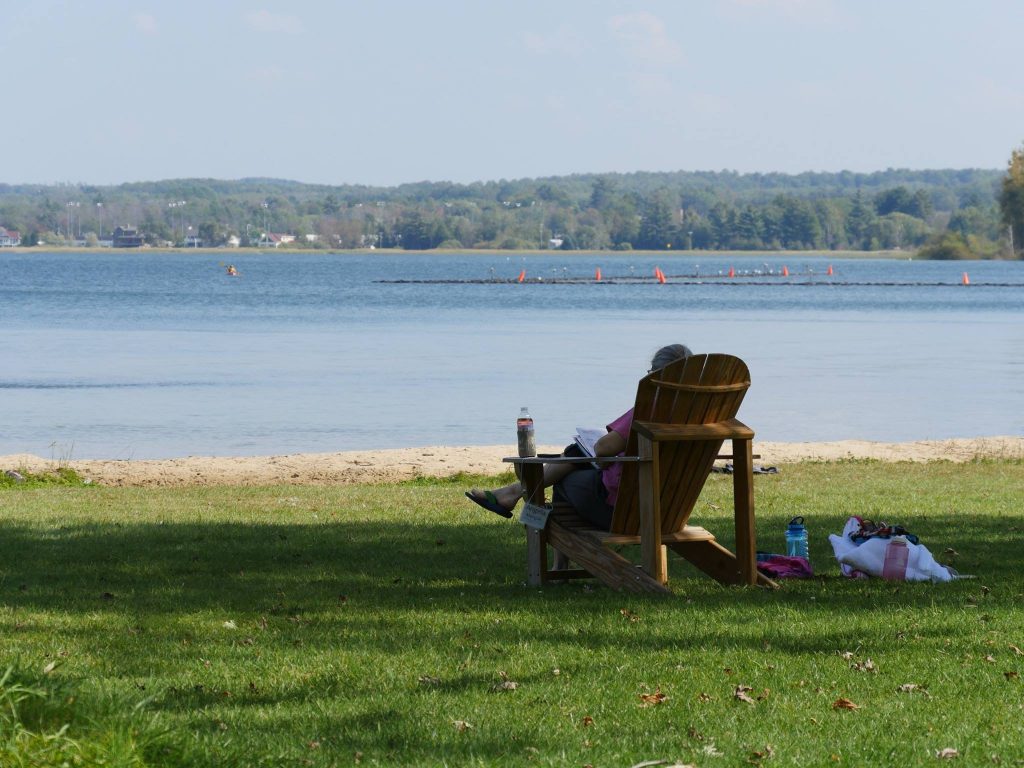 A weekend for you!
We invite you to a weekend of rest, relaxation, growth, learning, and time with Jesus. We were created as beings by God and for God to do good things He has planned for us. At the Breathe Retreat this year, we invite you to embrace rest for your busy body and soul, step out of your daily routine, and trust that the Lord has something special for you.
Sleep In
Encouragement
Laughter
Workshops (see below!)
Amazing Meals
Coffee Time
Worship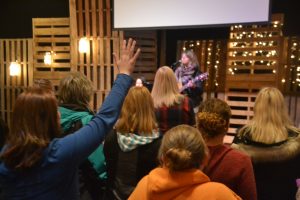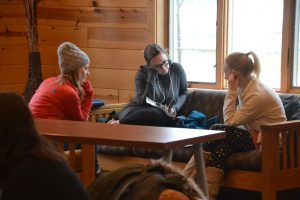 Register in a group of 10 or more to save on the retreat!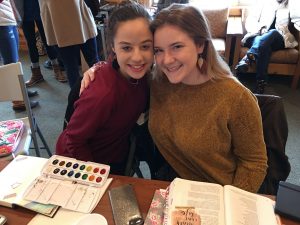 Sign-up for Breathe as a group to have MORE fun and spend LESS money! Here's how it works:
Get a group of 10 (or more) ladies together that can come to the retreat
Once you have your group, click the button below to send an email to let us know you have a group
Receive a discount code that will save $20 when you register online!
It's that easy! If you have any additional questions, let us know in the same email.
Weekend Schedule
Friday March 27th
7pm: Check-in at the Welcome Center
9pm: Opening chapel with appetizers

Saturday March 28th
8am: Cool Beans coffee shop open
8-9:15am: Continental breakfast
9:45am: Workshops
11am: Brunch
12:30pm: Workshops
1:30pm: Afternoon free time/activities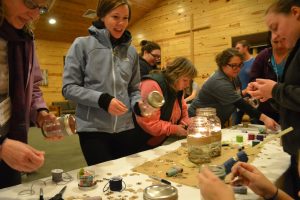 5:30pm: Dinner
7pm: Chapel
9pm: Evening activity!

Sunday March 29th
8am: Cool Beans coffee shop open
9am: Breakfast
9:45am: Chapel

Workshops & Activities: (Stay tuned…more to come!)
Board and Brush: Create awesome wooden signs and artwork for your home! Erika Rogers will lead us in creating professional-looking signs that anyone can do – no matter the skill level! Check out the website for more details!
Enneagram: Join Ginny Ahrens in a fun, interactive discussion of the Enneagram! Learn what it is, what all of the "types" mean, and how it can impact your life.
Jay + Joy Pop Up Shop: We are excited to have Melissa Zoerhof bring her awesome Jay + Joy shop to camp! Check out their Facebook page by clicking here.
Yoga: Lead by the talented Melissa Zoerhof, we will have several yoga sessions available to help wake up the body and center ourselves on Christ and what He has for us.
Shannon Boyd
Shannon Boyd is native Kentuckian. She and her husband, John, tend a historic house on their acre of The Green Wilderness in Central Kentucky. Shannon is a writer and freelance editor, and she mentors others over coffee and dark chocolate. She brings to the table four decades of life experience, twenty years of non-profit experience, and seven years of writing experience in a variety of formats—from blogs to books. Accompanied by her faithful lab, Journey, Shannon makes her way through the wilderness places, seeking to clear the path for those who want wholeness and freedom.