GLC Women's Ministries Retreat
When: September 21-23, 2018
Where: Portage Lake Bible Camp
Cost: $100 for no lodging/Saturday only
$20 extra for optional Friday afternoon arrival (dinner provided)
*See more details on early arrival below!
**Overnight lodging options are limited - see below for more
Speaker: Sharon Garlough Brown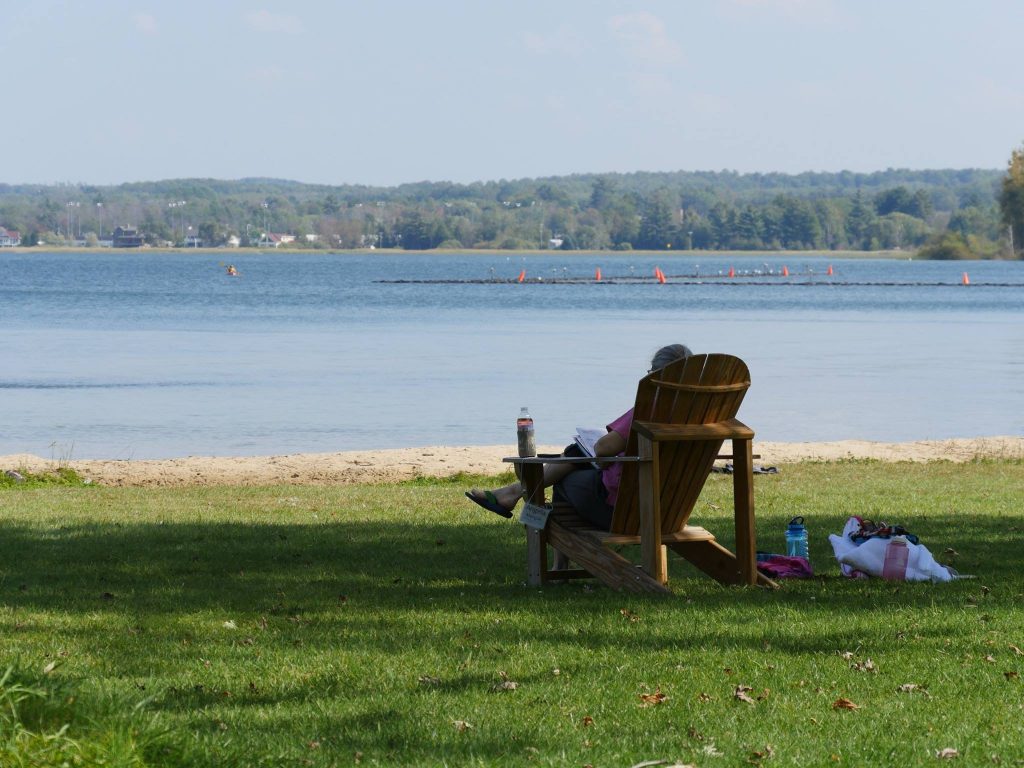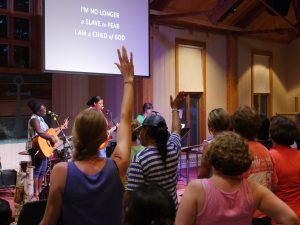 Overnight lodging options are extremely limited for this retreat! Call camp at (231) 889-5911 to ask about availability. 
Linger
To those who are hurried, burdened, driven and weary, Jesus offers a different rhythm, a rhythm of grace and rest, slowness and renewal. But how do we embrace that invitation when so many demands and concerns press in upon us? Who has time to linger?
Spend time in the beauty of Northern Michigan, worshipping and connecting together! It's going to be an incredible weekend.
Meet the Speaker: Sharon Garlough Brown
Author of the Sensible Shoes series, Sharon will lead us in an exploration of practices that help us slow down and savor the presence of God, not just for a weekend, but in the midst of our daily lives. Come and discover a new rhythm of keeping company with Jesus. Come and linger.
Meet the Worship Leaders: Isaac + Julie Heath
Isaac and Julie serve at Faith Covenant Church in Westerville, OH and are excited to bring their gifts to the GLC Women's Retreat! More info on Isaac and Julie will be available soon!
What's happening during the weekend:
Get excited for lots of connection, fun, and a beautiful Northern Michigan atmosphere as well as:
Breakout sessions
Spiritual direction
Massages
Wholyfit
Cool Beans Coffee Shop
Baker Bookhouse
Fun around camp!
Early arrival check-in begins at 12pm!
We are so very excited to be offering an early arrival option for you this year!  The goal is to give you the option of extending your opportunity to LINGER. We are providing a number of options for you to choose from to make this time a blessing for you, spiritually, emotionally and physically.
Early Arrival Options
Holy Fit class 3:15-4:15pm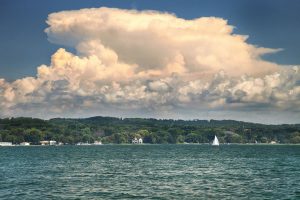 Meet with a spiritual director
Click here to sign up for a session!
Get a massage
Go for a walk or run
Swimming
Take a nap
Visit a local attraction
Experience some guided time of solitude with God  (After you register, you can meet with someone for a few minutes who will give you some materials to direct your time the Lord. You will be given some avenues for listening to what He may want to say to you.  He loves and longs to be with you.)
Sit by the lake with your Bible, a coffee, a book or JUST BE
Bedding (beds are either twin or full)
Pillow
Bible & notebook
Towels
Toiletries
Alarm clock
Warm clothes (nights may be chilly)
Walking shoes
Join us Saturday morning for a 5k run/walk to support Lycee Vanette Secondary School for Girls in Congo. It is a great way to start the morning and a great way to support an incredible cause! The cost is $25 (includes a t-shirt!). Sign up when you register!