Powder and Praise 2020
When: January 17-19, 2020
Where: Portage Lake Bible Camp, Crystal Mountain
Cost: For the Weekend -
0-5 years old: Free
6-17 years old: $60
Adult: $75

Ski Passes -
7-17 years old: $21
Adult: $43

Equipment Rental -
7-17 years old: $40
Adult: $45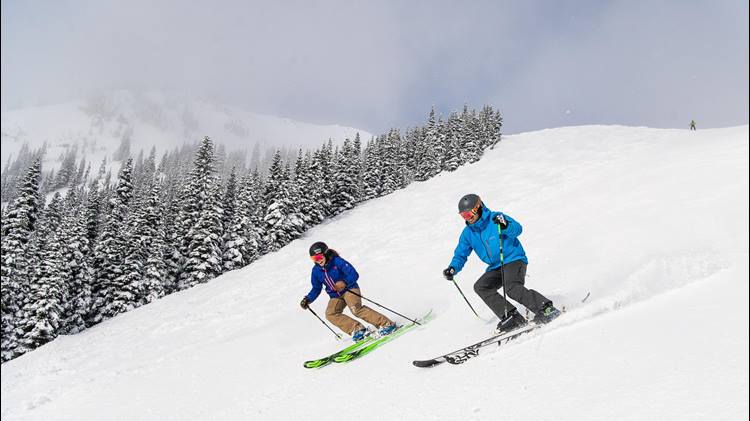 Join us for a weekend of skiing the slopes and hanging out at camp!
We are excited to be adding the Powder and Praise weekend to our 2020 retreat season! This is a retreat for families, skiers, snowboarders, or anyone who just needs a weekend to get away! We have teamed up with Crystal Mountain Resort to put together an awesome weekend – you can stay at camp, enjoy camp activities and meals, ski on Saturday, and enjoy a worship service on Sunday morning. (Rental ski equipment is available – see the pricing chart above.) If you don't want to ski and you'd rather spend the day relaxing at camp, we welcome that also!
Check out the schedule below for more details, and register today! We hope to see you there!
General Schedule:
Friday January 17th
Registration from 7-9pm
Crate Stacking from 7-9pm
Games in Cool Beans/Dining Hall
Saturday January 18th
Early Breakfast, Pack a Sack Lunch
Optional Ski
Afternoon Fun!
Dinner at Camp
Movie Night! (with hot cocoa & popcorn!)
Sunday January 19th
Wake up with Cool Beans coffee & breakfast
Worship Service in the Chapel