Be a Family Prayer Partner!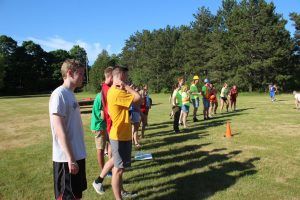 The staff has arrived and summer 2016 is officially underway! It is going to be an incredible, life-changing, and very busy summer! Our summer staff is so excited to serve the Lord in everything they do this summer, and we need your help too! Perhaps the best way to be involved with the ministry of camp this summer is to become a family prayer partner for one of our staffers! Family Prayer Partners will be given one staff member to pray for throughout the summer season. You can also send letters or emails of encouragement! Being a family prayer partner is an awesome way to get to know a staff member and also support them in a way that only prayer can.
How to become a partner:
Contact Peter Ek at peter@portagelake.org or call the camp office at (231) 889-5911 if you are interested in becoming a prayer partner for a staff member this summer. The staff will be told who they are partnered with before the summer begins on June 17th! Thank you for your prayers and support. We can't wait to see what God has in store for Under Construction 2016!!