PLCBC Quilting Retreat!
When: October 13/14-16, 2022
Where: Portage Lake Bible Camp
Cost: October 13-16: $149
October 14-16: $99
(See more information below about the extra day!)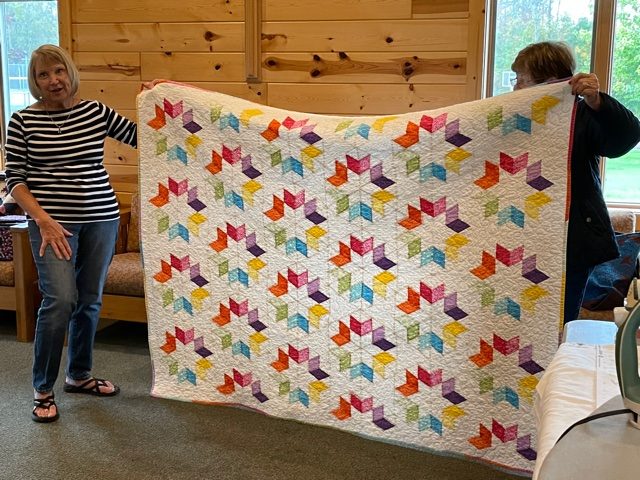 Spend a weekend connecting, sharing, and most importantly…QUILTING!
Wonderful meals will be provided, but sleep is optional. Spend all weekend sewing without any interruptions. And when you need a break, enjoy a walk around our beautiful grounds or explore nearby shops. Bring your own sewing machine, fabric, iron and anything else you would need! It's going to be a great weekend.
Social distancing will be encouraged, and we will set up quilting stations accordingly. As previously mentioned, please bring all of your own equipment to prevent the need to share with others. If you have any questions about our safety measures for this retreat, please email info@portagelake.org or call our office at (231) 889-5911.
Optional extra day:
Is Friday to Sunday just too short for you? Arrive Thursday at 1pm for an extra $50! Dinner Thursday and breakfast, lunch, and dinner on Friday will be provided. If not, arrive Friday at 1pm for the normal price! Whether you can stay for 3 days or 4, come join us and quilt to your heart's content!