PLCBC Quilting Retreat!
When: September 19-24, 2023
Where: Portage Lake Bible Camp
Cost: September 19-24: $285
September 21-24: $170
September 22-24: $135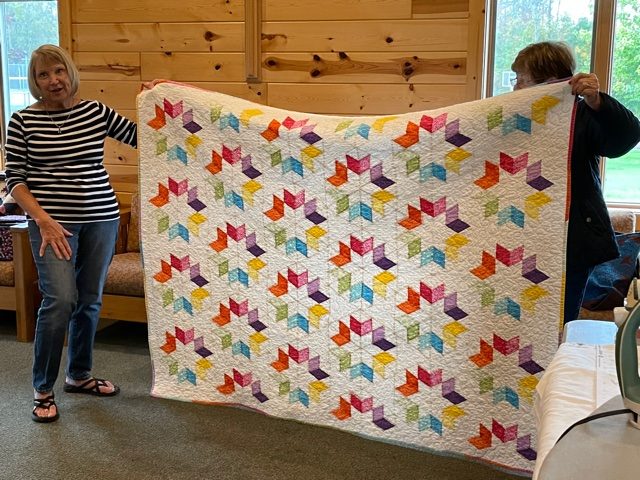 Spend a week(end) connecting, sharing and most importantly…QUILTING!
Wonderful meals will be provided-brunch and dinner daily.  Take some time to compare notes with other quilters, and enjoy your quilting time away from the distractions of home!  And when you need a break, enjoy a walk around our beautiful grounds or explore nearby shops.  Bring your own sewing machine, iron, light, plug-in bar and anything else you'll need. We will have an iron and ironing board set up in each sewing area. It's going to be a great time, as always!  Bring your "show 'n tell" projects!  And snacks.  We all enjoy the snacks!!
We look forward to seeing God's creative character through you and your work. If you have any questions about this retreat, please email info@portagelake.org or call our office at (231) 889-5911.
Options for your duration:
Historically, our retreats usually run Friday to Sunday, but that sometimes feels too short. This year we're expanding that option further! If you have the time, please join us from Tuesday afternoon through Sunday morning. There is also the Thursday through Sunday option (including Thursday dinner) for those with a little less schedule flexibility. And for those weekend warriors, there's the Friday through Sunday option (which includes Friday dinner). Whichever fits your schedule best, we would love to have you join us for as long you can!