Entering 2nd and 3rd grade
When: August 7-9, 2022
Where: Portage Lake Bible Camp
Cost: $170 by Jan. 15
$180 by May 15
$185 after May 15
Speaker: To Be Announced


The best weekend of your child's summer!
Pathfinders is the perfect way to introduce your child to the camp experience! For three days and two nights campers will be able to experience fun games, great songs, amazing stories, and more! There will be swimming in the lake, crafts, silly skits, chapels with an amazing speaker, and so much more! The fun and loving staff always make campers feel right at home. Pathfinders is the best way to end the summer with an awesome weekend at camp!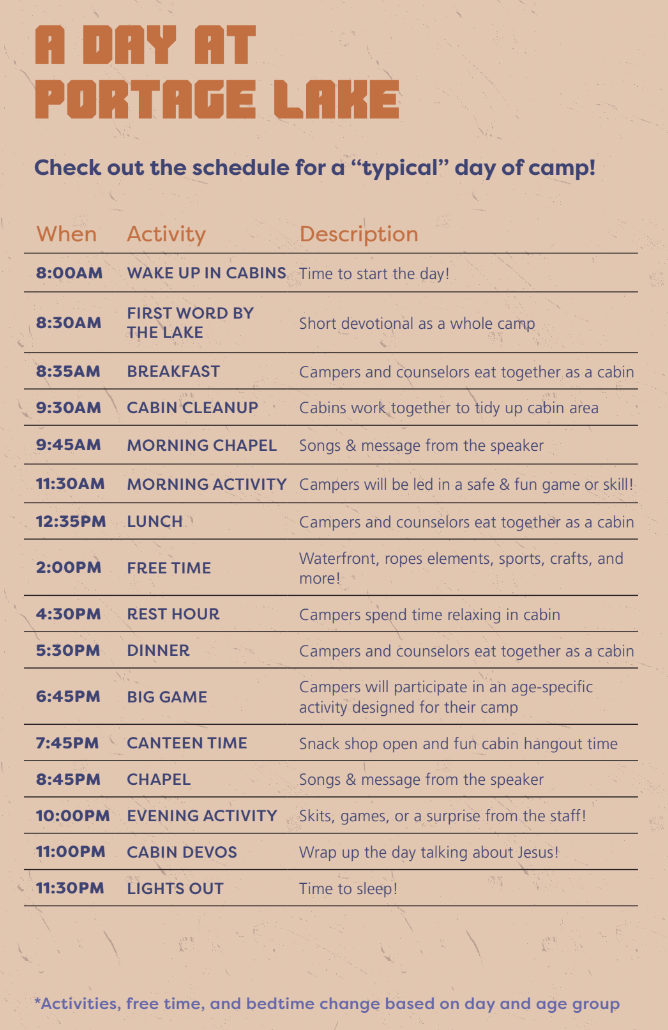 Sending your child to camp is a huge decision! At PLCBC, we understand the commitment, trust, and concern that comes with sending a child away for a weekend or week-long camp experience. If you, or someone you know, has any questions or concerns about the camp experience, especially for young children, watch this video, or consult the "Frequently Asked Questions" guide on our blog to hear about the way Portage Lake is set up to create a safe, memorable, and fun experience for you child.