Every gift has helped make Portage Lake Bible Camp a place centered around impacting lives in the name of Jesus.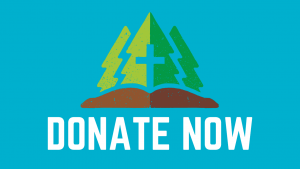 You can also give via your PayPal account, or by card without having to create an account (via PayPal) by clicking HERE!
Welcome to Portage Lake Bible Camp, a place where dreams take flight and lives are forever transformed because of generous individuals like you. We invite you to join our mission of nurturing faith, building character, and creating unforgettable memories for countless individuals. Your charitable donation has the power to shape the lives of children, youth, and families who seek a meaningful connection with God and a vibrant community of believers.
Your contribution, no matter the size, will make a profound difference among countless individuals. It enables us to continue providing a safe, inclusive, and nurturing environment where the transformative power of God's Word and the beauty of creation intertwine. Donations enable us to offer an array of exceptional programs, skilled counselors, and immersive activities in quality facilities that ignite the hearts of our campers. Your donation also provides scholarships, allowing children from all backgrounds and financial means to experience the transformative impact of our programs, regardless of their circumstances.
Join us in this sacred journey of faith and hope. Together, we can help individuals thrive, families grow stronger, and souls find solace in the loving embrace of God's grace.
Please click the image above if you would like to donate to PLBC. Gifts can be set up to be one time or on a recurring basis using your credit or debit card. You will be prompted to create an account, but this aids us in getting you an end of the year giving statement for your tax records. Thank you for your continuous support of camp!