We Give, He Multiplies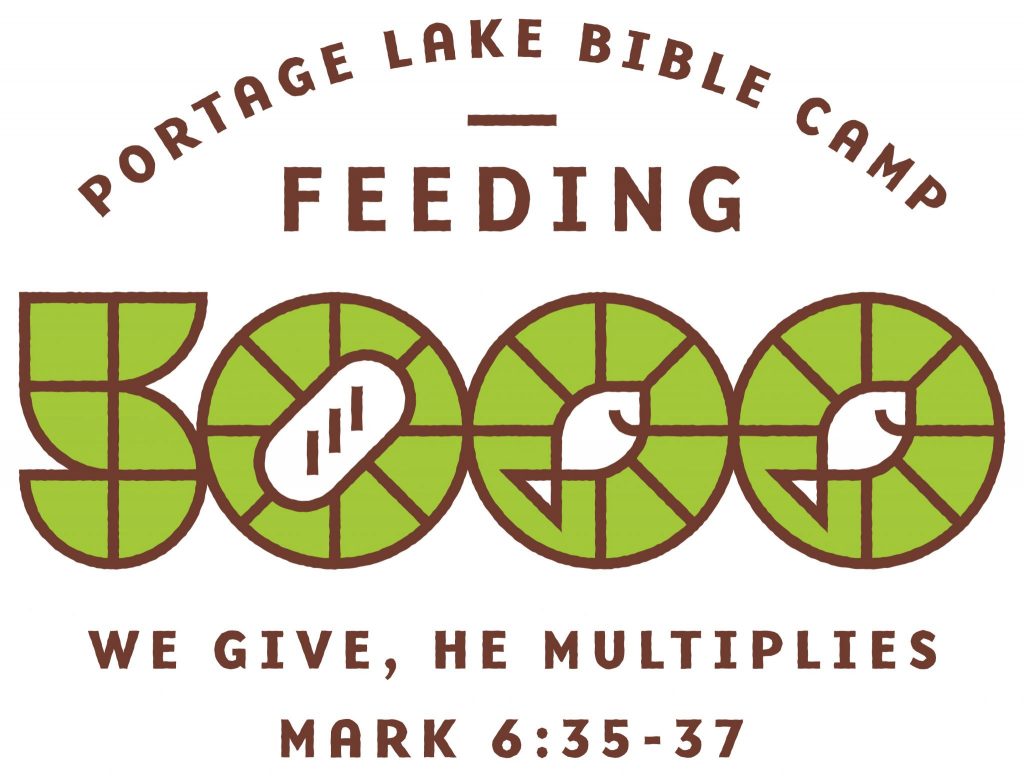 In Mark 6:36, Jesus instructs his disciples when they are faced with a hungry crowd of 5,000 by saying "…'You give them something to eat.'" In the previous verse, the disciples wanted to send the people away so they could find food for themselves. But that's not what Jesus wanted. He used the crowd of hungry people to show his providence and willingness to use whatever we have to bring to the table.
Feeding 5,000 is the title of our campaign to build a new dining hall because God calls us to feed others not just with food but spiritually.
Opportunity for Growth
Camp's dining hall has served the ministry well since 1969, but it was never designed to be used year round and this limits its effectiveness. Keeping the building running and serving all year becomes more difficult with each year. This new facility will be energy efficient and comfortable, while also being a place for people to come together to share meals and fellowship. This new dining hall will be a place where the ministry of PLCBC will continue to thrive through community centered on the love of Jesus Christ. The estimated cost is $3.2 million.
Want to get involved?
Contact us at (231) 889-5911, or email marc@portagelake.org. You can donate online now by clicking here! Your support is endlessly appreciated!
Portage Lake was founded by members of the Great Lakes conference Churches of the Evangelical Covenant Church in 1946 as a place "to get kids away from their routine lives and impacting them with the gospel of Christ in His natural setting." For over 70 years camp has served youth and families in the summers through planned summer camps and retreats. Hundreds and hundreds of young campers have committed their lives to Christ for the first time here at camp. Thousands more have dedicated themselves to living lives of faith and significance for the Lord.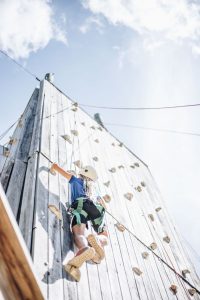 In 1994, camp's leadership began to pursue a year-round ministry vision by extending the summer season and winterizing the facilities to allow for four season operations. Over the past 20 years, Portage Lake has grown to be a full-service year-round camp and retreat center serving churches from all over the Midwest as well as schools and organizations who come to enjoy the facilities and participate in leadership and team building programs. With modern lakeside facilities, beautifully wooded wilderness, and complete high and low challenge courses Portage Lake has become a place that has grown to meet diverse year-round needs for thousands of guests each year.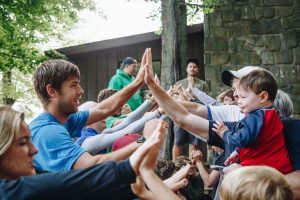 Portage Lake Bible Camp serves as a tool to promote the Kingdom through teaching and retreat to churches from the Evangelical Covenant Church as well as other churches and groups throughout Michigan. Camp's services are specifically tailored to meet the needs of individual campers and groups. This is a place where campers of all ages are called into the transformative power of Jesus Christ and experience His love in exciting ways.
Would you prayerfully consider giving a generous gift to this campaign over the next three years?
We invite you to partner with use in these three ways:
Pray that Portage Lake Bible Camp will continue to make an impact for eternity on the lives of its families
Give a generous gift, over and above your current giving, to the Portage Lake Bible Camp Capital Campaign.
Encourage your friends and family to support this worthy effort.
| | | | |
| --- | --- | --- | --- |
| Number of Gifts | In the Range of: | Totaling | 36 Month Payment |
| 1 | $500,000 | $500,000 | $13,889 |
| 2 | $250,000 | $500,000 | $6,944 |
| 5 | $100,000 | $500,000 | $2,778 |
| 10 | $50,000 | $500,000 | $1,389 |
| 15 | $25,000 | $375,000 | $694 |
| 25 | $10,000 | $250,000 | $278 |
| 30 | $5,000 | $150,000 | $139 |
| 50 | $3,000 | $150,000 | $83 |
| 75 | $1,000 | $75,000 | $28 |
Your commitment can be in the form of:
Cash/Check/Credit Card
Appreciated Assets
Real Estate
Securities
Stock
Corporate Matching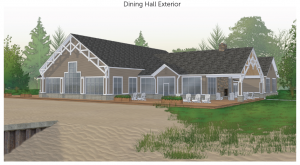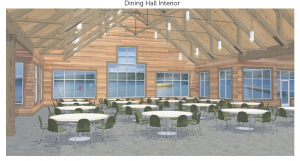 PLCBC Schematics of Dining Hall
Click the link above to see the design for the new Dining Hall!