The 25th Annual Portage Lake Golf Outing
When: June 10, 2023, golf starts at 8:30 a.m.
Where: Wolf River Golf Park, Bear Lake MI
Cost: $175 per golfer (includes Friday night stay at camp, continental breakfast, 18 holes of golf with a cart, and a banquet)
$250 per hole sponsor
$60 per additional guest (includes Friday night stay at camp, continental breakfast, and a lunch)
*Any other donations are tax deductible.


Golfers Click Here to Register! (Hole sponsors please scroll down)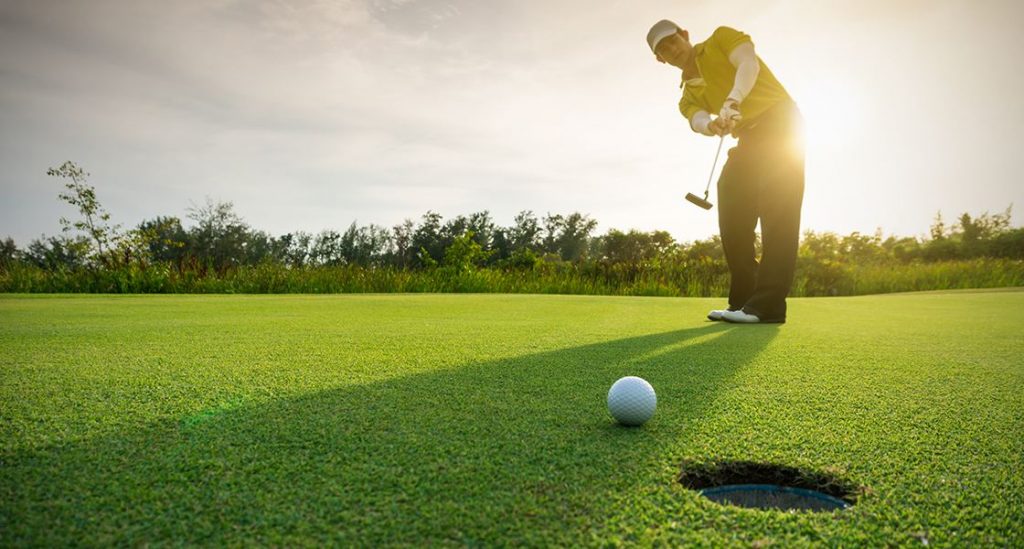 A Fundraiser for Camp Ministry
Jesus Christ impacts lives in incredible and life-changing ways at Portage Lake Covenant Bible Camp, and your generosity to the ministry of camp plays a big role in making sure camp can continue to be a place to serve campers well. God has used camp for His work for over 75 years! The annual Golf Outing has consistently played a large role in supporting camp and its ministry.
This year, all funds raised will go towards our summer staff investment initiative so that Portage Lake can continue to live out its mission: "Every life impacted for Christ!" We strive to be good stewards of this mission for the sake of kids and families in our community and throughout the region. During the summer, our staff of young adults are on the frontline of ministry and helping campers of all ages encounter the love of God. Our hope is that investing in our staff not only enhances the ministry of camp, but also helps attract and retain high quality staff members who can be ALL IN for the mission and ministry of Portage Lake. We are honored to hold this event every year and want to ask you to join us.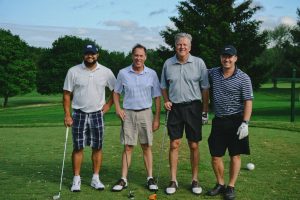 The Outing
The outing will begin with a shot gun start at the newly revamped Wolf River Golf Park (formerly the Bear Lake Highlands – www.wolfrivergolfpark.com). A lunch banquet will follow the event. The Golf Outing is a scramble event set up to make the event enjoyable for golfers of all skill levels! If you do not wish to golf, consider joining us for a meal and fellowship to follow.
Sponsor a Hole!
For $250, you, your family, or your organization/company can sponsor a hole at the outing! Sponsorship includes a sign at the beginning of the hole with your name, company or organization name, and a message. Hole sponsorships are a great way to support the ministry of Portage Lake Bible Camp as a company, group, family, or individual!
If you want more information about sponsoring a hole, contact Eric (eric@portagelake.org) or Marc (marc@portagelake.org) or call us at (231) 889-5911.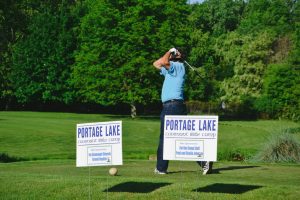 We hope to see you there!
*If you cannot golf or sponsor a hole and still wish to donate to the ministry of Portage Lake, click here!