Family Camp Recap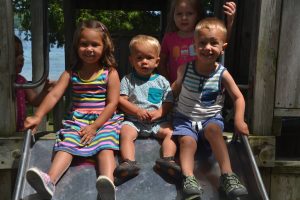 These past two weeks we have had family camps one and two and I couldn't have had more fun. You will hear any staff member you ask tell you how the families have poured into us spiritually during their time here while we have been trying to pour into them. I value family camps so much, I believe they are essentially to camp being what camp is. While we try and fill up the campers at family camp, they somehow find ways to fill us as a staff up and prepare for the kids camps where children can learn about and grow closer to God.
I have had so much fun meeting and playing with so many different families these past two weeks, I wish I had space to list every single family that has had an impact on me these past couple weeks. These families show me that growing up as a Christian can be so much fun. There is a group of family camp two people that will stay up to the break of dawn playing board games, and a family from family camp one that puts on a fireworks show every year. It's so amazing to how much love for each other these families share. The relationships these families have with each other are something I want for my future family.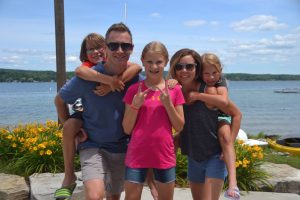 The best thing about family camps though is the model they provide for us. They show us how a Christian family functions and grows together, and show us how successful, loving marriages work. This is so valuable to so many of us as we are heading into that stage of our life. Whether it's longtime family campers like the Carlson's or first time family campers like the Reynoso's, they all have something to teach us.
Thanks to all the awesome families that make Family Camp so great!
-Nick Loubert, Program Assistant