COVID-19 Statement
Click Here for Kids Camp Cancellation and Refund Form
Click Here for Family Camp Cancellation and Refund Form
June 1, 2020:
Hello to Our Camp Family –
On behalf of the Portage Lake Covenant Bible Camp staff I bring greetings from this beloved and special place that we simply know as camp. To all of us it is not just a green space next to a lake. For some it is the place you came to know Jesus for the first time, met life-long friends, and maybe even a spouse. It was the place you learned to waterski, ride a bike, or even what you were supposed to do with your life. To be sure, it is a sacred place that we meet with God.
It is for these reasons and many more that it is with heavy hearts, we announce that we have cancelled all remaining programs for summer 2020. This painful decision reflects the prayerful discernment of our Camp Board and staff. Camper and staff safety in the midst of the ongoing COVID-19 pandemic simply could not be achieved in compliance with guidance from healthcare and public officials, our own high standards, and respect for the well-being of our local community.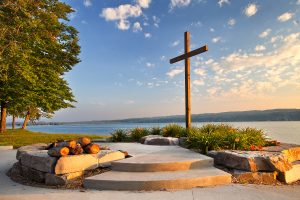 Over the past several months, we have been praying, hoping and actively seeking creative ways to allow camp programs to move ahead. But camp is about proximity. It is about being close and with one another whether eating in the Dining Hall, being in the cabin, playing games, worshipping, or praying. The potential spread of the virus keeps us from this reality. We want to thank you for your patience with us as we have sought to do the right thing both for campers and the long-term ministry of camp. We are incredibly sad and grieve this loss along with you. It is a decision like this that makes us aware of just how special this place is. We can't ever take this gift from God for granted.
Despite the difficulty of this decision, we will continue to look for ways the mission of camp can be lived out this summer. As we receive more information about guidelines and the easing of restrictions, we will be ready to implement any programming that helps kids, families, churches, and individuals experience "real fun and real faith." We will also do our best to inform you of any changes, new opportunities, and ways simply to pray for the ministries here at camp. Your support of the staff and the on-going ministry of camp cannot be overstated during this time.
Beyond the summer, it is our hope and prayer we can offer fall and winter camp experiences. These of course will be operated under very specific safety guidelines and recommendations, though still with the same intention of encountering Christ. Even as we are challenged by this crisis, our mission motivates us to do whatever we can to continue "impacting every life for Christ" and doing what we can serve our community, state, and region.
We recognize that this crisis has created severe financial hardship for many families. We want you to know that affected camper families will have the opportunity to receive a full refund, transfer their fees to a future Portage Lake program, or donate their fees to support our ministry through the pandemic. Please watch your email for more information about these options.
Finally, many of you have reached out in recent weeks to ask us how things are going at camp, to let us know you are praying for us, and to ask what you could do to help. Please know that we appreciate your prayers and support, and are deeply encouraged by your kindness.
I want to close with this summer's theme verse from Isaiah 42:16, "I will lead those who cannot see by ways they have not known, along unfamiliar paths I will guide them." This is a difficult time … for all of us. But we know that God is faithful and good, and he will guide us even as we can't be together at camp this summer.
Thank you again for your prayers and your support. We hope to see you soon!
On behalf of the Camp Board and Staff, grace and peace,
Marc Eix
Executive Director
marc@portagelake.org
Summer 2020- COVID-19 Related FAQs
Please note that our situation is changing frequently and, like you, we continue to ask questions we don't have the answers to yet. Our staff and camp board will continue to monitor and make decisions accordingly based on the information we have. We will continue to post updates and information on our website and remain committed to communicating regularly and openly.
Are all camp sessions cancelled this summer?
Yes. We have made the very difficult decision to cancel all of our youth and summer programming. This comes after a decision made on May 12 to delay the start of summer camps until July 4th. Since that initial decision we have realized that the best way to keep our campers and staff safe and healthy is to cancel camp completely.
Can I or my family and I still come to camp this summer?
As of now, no. However we are exploring options as to what camp programming can look like for the summer in the current circumstances. We will let you know what the options will be, but as of right now camp is closed.
Will I get a refund for my cancelled camp?
Absolutely, yes! We are asking that you fill out the following Kids Camper Cancellation And Refund Form or our Family Camper Cancellation And Refund Form to provide the information needed to properly and accurately track and execute each family's wishes. We are giving families the following options for their registration fees:
1) Full refund of registration fees (including deposit)
2) 50% refund of registration fees AND 50% donation of registration fee
3) You determine the amount to be refunded and donated
4) Full donation of registration fees
5) Roll over your 2020 balance to 2021
Can I roll over my 2020 registration balance to next summer?
Yes, this is an option, but we still ask that you communicate this with us via our Kids Camper Cancellation and Refund Form or our Family Camper Cancellation and Refund Form so that we can accurately track this.
How do I secure my 2021 Family Camp Spot?
We will be proceeding with our normal procedure to reserve your family's spot for the 2021 Family Camps by asking for a deposit amount ($50 person/$200 family). If you choose, we can hold and roll over some or all of your 2020 balance towards your deposit for next year. Please fill out the Family Camper Cancellation and Refund Form and let us know that you'd like us to do that. If you know or have someone that would like to be put on the 2021 waitlist, please email info@portagelake.org.
Why now?
Over the past several weeks the PLCBC Staff and Camp Board have monitored the COVID-19 situation and observed the recommendations of the Governor, Michigan Department of Health, and the CDC. We have had many conversations discussing different scenarios about what summer would look like for all aspects of our ministries. At this point, with the uncertainty of local, state and federal health regulations, we feel this is a decision we had to make to ensure that we provide quality programs as well as health and safety to all. We also have a responsibility to communicate with our summer staff so they can make adjustments to their schedules. We want you to know that we are not alone in this painful decision. Most all other Covenant camps throughout the country have chosen to close as well.
Does Portage Lake have an update on the dining hall building plan?
Over the next several months, we will be evaluating the timeline and current giving to the building project. We are all eager to start this project and understand that this could be a good time to take initials steps. We are committed to updating you as information is available and plans are set.
What if I'm going to be a senior in the fall and this was supposed to be my last summer at camp?
We recognize that this decision comes at a great loss for our students and families, especially seniors who were scheduled for this to be their last summer as a camper. We are brainstorming opportunities for them to participate at Portage Lake, including the possibility of offering these seniors participation in our 2021 youth camps.
How can I help?
We continue to ask for your prayers. We seek God's guidance and provision as we navigate this difficult time. With these cancellations due to COVID-19, PLCBC has lost a substantial amount of revenue. Please continue to remember camp in your financial contributions. You can give online at portagelake.org/donate/donate-now/
What is Portage Lake planning for the fall/winter retreat season?
We will continue to plan for and operate our fall and winter camping season consistent with other years. At this time we are still planning on hosting retreats and guest groups, but we will monitor and adjust for safety considerations. Obviously, we will adapt those plans as guidelines evolve.
I still have a question.
If your question about summer at Portage Lake Bible Camp was not answered, please email us at info@portagelake.org and we will get you in touch with the right person who can answer it. As our office continues to be closed due to the 'stay-at-home' directive we appreciate your patience as we respond via email communications.
May 12, 2020:
God is our refuge and strength, an ever-present help in trouble. (Psalm 46:1)
Scripture doesn't tell us the context or circumstances in which these words from Psalm 46 were written. Surely God's people have used these words through the ages to provide comfort and hope. They are good words for this season in which we find ourselves. God is forever faithful. He is not surprised by a widespread virus or fazed by 'stay-at-home' orders. He still holds the universe in his hands which means he also holds us.
At this time of the year, we look forward to seeing friends and experiencing God at Portage Lake as we worship, rest, and play. As much as we desire to welcome people back to camp as soon as possible, we have made the difficult decision to postpone the start of our summer camp ministry until July 4th. Sadly, this means camps and events prior to this date will not be held this summer. These include:
Trailblazer 1 (June 14-20) Senior High (June 21-27) Family Camp 1 (June 27- July 4) PLCBC Golf Outing (June 6) SWIM Team Session 1 (June 14-July 4)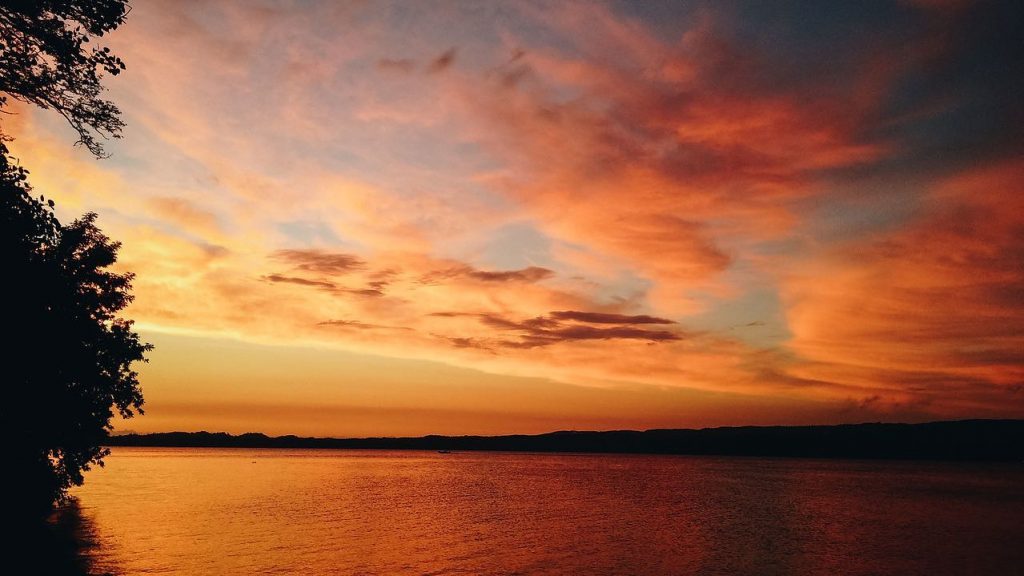 Our first commitment is the safety of our campers, their families, and the communities in which we all live. We have discussed many different scenarios and will continue to consider how the rest of the summer looks as the situation evolves and guidelines are updated. This decision was made by the Camp Board along with the PLCBC staff through much prayer, discernment, and consideration of federal, state, CDC, and Department of Health guidelines regarding COVID-19.
If you have additional questions, please see the FAQ tab below, or you can contact us directly at the emails below. Please continue to join us in prayer as we discern and plan for the rest of the summer. Each of us is affected by this virus in different ways, but we are reminded that we are also held faithfully in the hands of God who we are trusting will continue to remain faithful to both his people and to Portage Lake Bible Camp for generations to come.
Grace & Peace,
Marc Eix
Executive Director
marc@portagelake.org
Gage Flanery
Associate Director
gage@portagelake.org
Lars Anderson
Camp Board Chair
May 1, 2020:
"Today is the day that the Lord has made, let us rejoice and be glad in it." Psalm 118:24
As we all continue to go about our lives adjusting different levels of social distancing or quarantine, each day it seems that we are presented with a new challenge, anxiety, struggle, or hardship. It is so easy to allow these things to define what our day looks like as we adjust to this "new normal". This verse should be on the forefront of each of our hearts and minds because this verse doesn't say just "some days" or just "the good days". It says "today". If we do what the Psalmist says, each day will be defined by our rejoicing in the Lord and being grateful for what He has given us rather than getting lost in what is going on around us.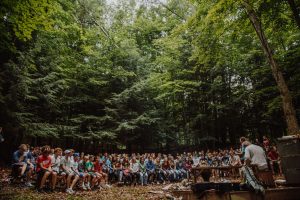 Rejoicing each day is what we are choosing to do even while we continue to make hard decisions about the upcoming summer at Portage Lake. We rejoice that we have so many kids, families, and supporters that look forward to coming to camp every year and that so many continue to pray, reach out, and provide encouragement to all of us here.
As summer continues to approach, we wanted to give you another update on what is happening here at Portage Lake. We as a staff continue to work with the end goal of providing camp this summer. Many of you submitted responses to our survey that went out a couple weeks ago, and we are so thankful! Those have been incredibly helpful as we critically examine what this summer could hold. We continue to stay up to date with what our local, state, and national government as well has other organizations are saying as well. One pivotal communication that we are awaiting are guidelines that the Center for Disease Control (CDC) and our national partner in the Christian Camp & Conference Association (CCCA) have been working on. These guidelines will help immensely with how we could implement camp this summer.
We've gotten a lot of questions, and we know all of you have been wondering about this summer as well. With that said, we want to thank you for your continued prayers and patience. We will be communicating over the next couple weeks what we intend to do this summer. Regardless of what that final decision is, you and your families are what is most important to us, and our prayer continues to be for God's wisdom throughout this process. We will communicate what that decision is as soon as we can. If programs change or you need to cancel, we are happy to talk with you about donating, transferring or requesting a refund of fees.
Whatever happens, our commitment remains to our mission of Every Life Impacted for Christ through REAL fun and REAL faith. We will always do that with the highest level of safety and service that you have all come to know at Portage Lake over our 74 years of stewarding this special place. Remember to rejoice today and always.
Thanks,
Gage Flanery- Associate Director
(231) 889-5911
March 23, 2020:
In accordance with the Executive Order given by Governor Whitmer on March 23rd, our office will be closed for the next three weeks. We continue to plan and prepare for our summer camps during this time, but we are doing our part to keep our employees, guests, and community safe and healthy by doing so remotely.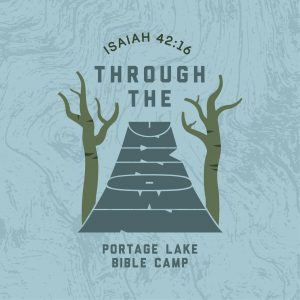 We believe that it is no coincidence that our 2020 summer theme is "THROUGH THE UNKNOWN". This is certainly an unknown and unprecedented time, but we know with all certainty that God is in control now and always. We trust in His Peace, His Comfort, and His Plan for all of us. We hope you are keeping up with us on our social media as we continue to put out fun and exciting videos, clips, and other posts to make sure that we are all in connection with each other and supporting each one of our Portage Lake family members. Stay safe and please continue to pray over each of the lives that will be impacted for Christ this summer as well as praying for our local, state, and national government officials, healthcare workers, and all of those being affected during this time.
If you have any questions or need assistance in any way, please contact us via email at info@portagelake.org.
Thanks!
The Staff at Portage Lake
March 13, 2020:
Portage Lake Family,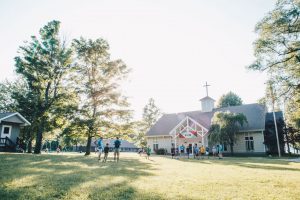 Like many of you, we have been keeping a close eye on the various cancellations and responses to the concerns over the new coronavirus COVID-19. At Portage Lake Bible Camp, the health and safety to our campers, families, staff, and community is always a top priority. We are continuing to monitor the developments, heeding the warnings, and following the guidelines put out by local, state, and national officials. Of course, this includes adding procedures that will mitigate potential impact of the virus on our guests and campers.
With that being said, our summer season is still almost three months away. This is a very fluid situation, but we are still preparing and moving forward with our summer camps as planned.  We continue to pray that the Lord is already at work in each of our summer campers' lives, and HE will continue to guide us THROUGH THE UNKNOWN as this unfolds.
We ask that you join with us in prayer over each of the lives that will be impacted for Christ this summer as well as praying for our local, state, national government officials, healthcare workers, and all of those affected.
If you have any questions, please feel free to contact us.
Thanks,
Gage Flanery- Associate Director