Get ROOTED!
Focus on the process, do the next right thing, and get ROOTED!
Anyone who talks to me around this time of year has a hard time not knowing that I am a fan of the Chicago Cubs. If you have not been around to witness the anxiety and lack of sleep that accompanies following playoff baseball this fall, surely you have seen me in the summer with my shirts, jerseys, coffee mug, and logo-laden croc sandals, all adorned with the red "c" and cubbie blue that more often signify lament than celebration. But this year… this year has been different! The Chicago Cubs are GOOD! (finally!)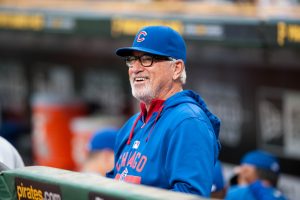 Being an avid follower of the Cubs I know far more facts and tidbits than what would be considered healthy. But in my recent pursuits I have learned something really interesting about this abnormally successful 2016 team. The Cubs have not won so many games this year because all they finally decided to focus on winning. In fact, they have not focused on winning at all. Thanks to their unconventional manager Joe Maddon, the Cubs have focused on one thing since spring training: the process.
During the Cubs record 23-6 start to the season, Maddon told Chicago radio hosts, "When you're process based instead of outcome based this is what can happen. Good things happen when you do the right things." And just last week, winning 4-2 after being down 2-1 to the Dodgers in the National League Championship Series, Maddon had this to say about feeling the pressure of the moment, "You might not believe it, but it's all about the process. I just had to trust the process… If you want to feel pressure and expectations, just think about winning and the outcome… But if you can otherwise focus on moments, 'what's the next right thing to do,' and do that often enough, eventually you win."
The year round staff has been reading through a book by Clare de Graaf called, "The 10 Second Rule: Following Jesus Made Simple." The book is true to its title, simplifying our obedience to this memorable phrase, "Just do the next thing you're reasonably certain Jesus wants you to do—and do it within the next ten seconds."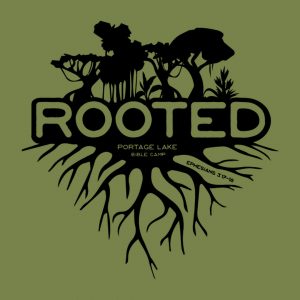 As I follow my beloved Cubs and study together with my coworkers, I'm constantly brought back to the original inspiration our camp's 2017 Summer Theme: John 15. While at North Park University, Pastor Judy Peterson was a constant encourager not to be distracted by trying to be "great" for God. Too often we would pray for God's faithfulness so we could be "great," as opposed to the contrary. Jesus is very clear in chapter fifteen, reminding us that we cannot be "great" and bear fruit on our own, but rather, we can only bear fruit by committing to the process, staying faithful within every ten seconds, and remaining connected to the True Vine. In other words, being ROOTED.
It would be a wonderful world if only our favorite sports teams had to deal with the constant pressures of winning and outcomes. But fortunately for us as believers we do not have to feel the same weight of being "great." As we learn from our 2017 Summer Theme verse, Ephesians 3:17-18, we serve a great God who simply calls us to be faithful and ROOTED in His love—not so that we can win a long-awaited World Series or accomplish some other silly task—but so that we may have the power to fully grasp how amazing His love actually is! When we are ROOTED and established in Christ's love, the priorities, pressures, and problems of this world pale in comparison to His love for us!
Are you hanging by a limb, trying to produce one more apple or orange? Drop it! Join us at Portage Lake this summer as we dig deep to experience Christ's love more fully and live out His call more simply. Let's get ROOTED!
To learn more about summer 2017 at PLCBC, click here! To register today for summer 2017, click here!
-Peter Ek, Program Director